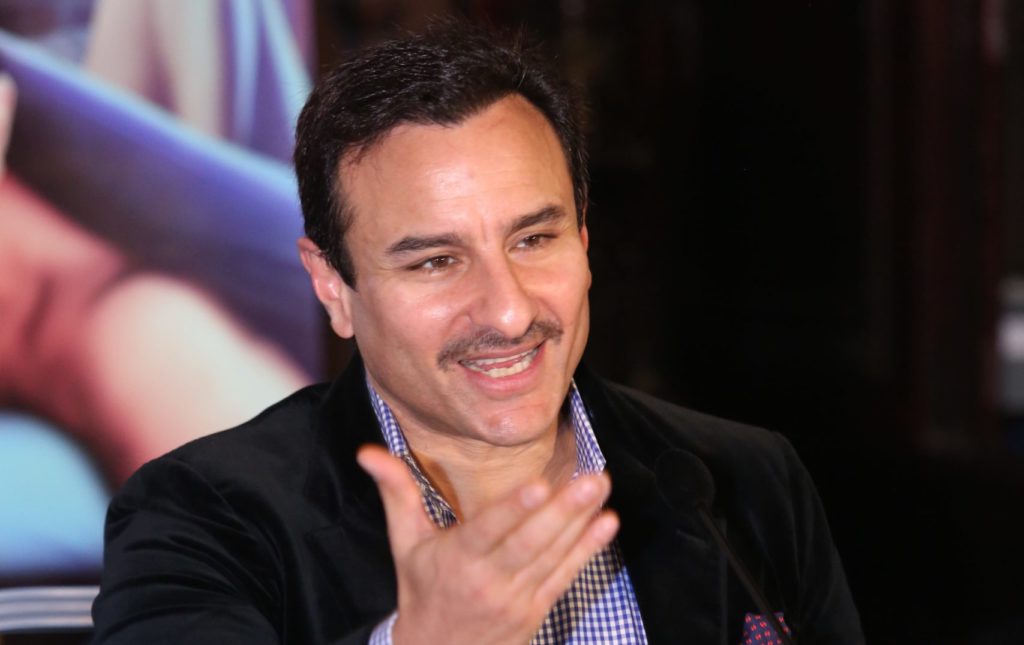 Bollywood's very own nawab is back with a comedic bang
Earlier this month, ISHQ was delighted to attend the world exclusive trailer launch and press conference of JAWAANI JAANEMAN, which saw Saif Ali Khan, actor and producer, and Deepshikha Deshmukh, producer, in attendance. Saif didn't fail to entertain – keeping the audience laughing throughout with his wit.
The premiere marked a special occasion – it is only the second Bollywood trailer to ever be launched outside of India, and the first to premiere in London.
JAWAANI JAANEMAN is the story of a carefree bachelor, whose life is turned upside down when Tia arrives in London claiming he's her father. Audiences are sure to be entertained as they witness the ultimate bachelor confront the harsh reality of being a father. The film releases worldwide in cinemas on January 31st, 2020.
Here are some highlights of the press conference:
As a slightly mature man, trying to party hard and relive your youth, how hard was it to be the party boy within? How far back did you have to go to bring him back to life onscreen?
Saif: A few hours! What excited me about the part is that fatherhood is a very difficult role in real life that is fascinating to play. Most of us aren't ready for when it happens, as we do not know how to be a father – my character certainly did not. What drew me this role is that Bollywood has had a tradition of characters who play the senior, older gen stuck in the mud version of a father, but this was fascinating as he wasn't ready for it.
You have worked with Tabu after quite a few years. What was that like?
Saif: It felt great because she is a very good actor and, like with sport, working with talented actors improves your game. She is a fun person who is very watchable and talented. The reason we cast Tabu is that in the film, Tia shows my character Jazz a photograph of her mother, who he would have met in the 90s. We wanted to spark a flashback of someone I had last worked with in the 90s, so to imply that we have a love child from back then. It was very kind of her to do this, as it is not the longest of roles, but she has played it really well, proving once again there is no such thing as a small role.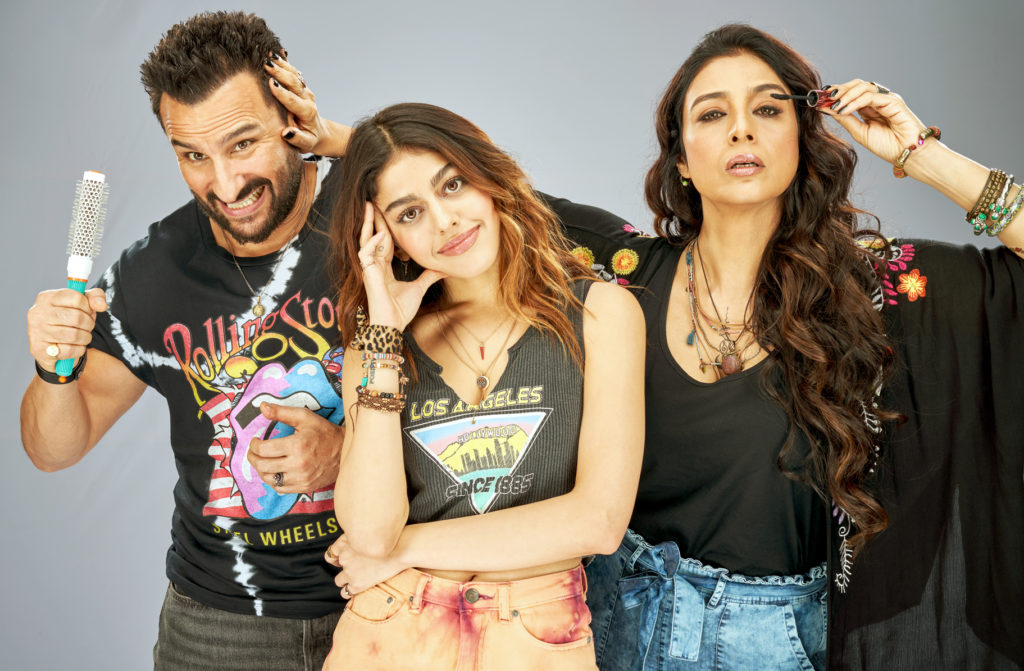 As a producer, hundreds of thousands of scripts must come your way. When you first read the script, what was it about the story that made you think it would connect with people?
Deepshikha: We are very mindful at Pooja entertainment about which films we produce. Making wholesome entertainers has always been our forte, and this one lives up to it. The film was great when we read it at a script level, and when we saw the film, we were blown away. It has turned out to be a film we are really proud of.
Why did you choose to base the film in London?
Saif: When looking at the script, we realised that the crux of the story is about acceptance – acceptance of who the characters are and what their relationship is. We thought that world would be better represented in London – that audiences would be more accepting of these two characters living in isolation in the UK, rather than in India.
Did you adopt a London accent for the film?
Saif: No, but we did consider it. We make a call in Hindi movies to sort out which language to speak in, and it varies from movie to movie, so that everyone feels included given India has so many dialects. We choose to speak a Hindi that is homogenous to ensure that everyone understands what is being said – if we were to speak the way people actually speak, we might alienate people.
The film is bringing back an iconic 90s dance number, Ole Ole. How did that happen?
Saif: Well, we follow some trends and resist them as well, but the marketing team said it would be good to do it. The song is a celebration of female beauty and I is in the film as the character demanded it. I've been around this industry for so long that I'm doing my own remixes!
For those of us who have seen Saif's trajectory, from his Ole Ole days to this point now, we know that he has nailed the alpha male, metrosexual look in so many films. Considering that Bollywood is increasingly moving towards content driven cinema, did you not feel it would be too much of the same thing that he has done in the past?
Deepshikha: You cannot make a film that is not content heavy these days. Saif and Jay (Shewakramani) brought the film to us and when you read the script, you realise that Saif fits the bill.
You have ticked almost every box on any actor's wish list. Do you have any unfulfilled ambitions on that Bollywood bucket list / any roles you have not done yet?
Saif: I don't like to think in terms of bucket or tick lists, as things are changing and entertainment is developing on different platforms. This industry is now one where having been around for a long time is not necessarily an advantage. Having done something before is not an advantage, as the idea is to do something that first appears as if it has not been done before and audiences have not seen before. So there is no list – there is just work, life and experiences.